Hungarian Wild Garlic Scones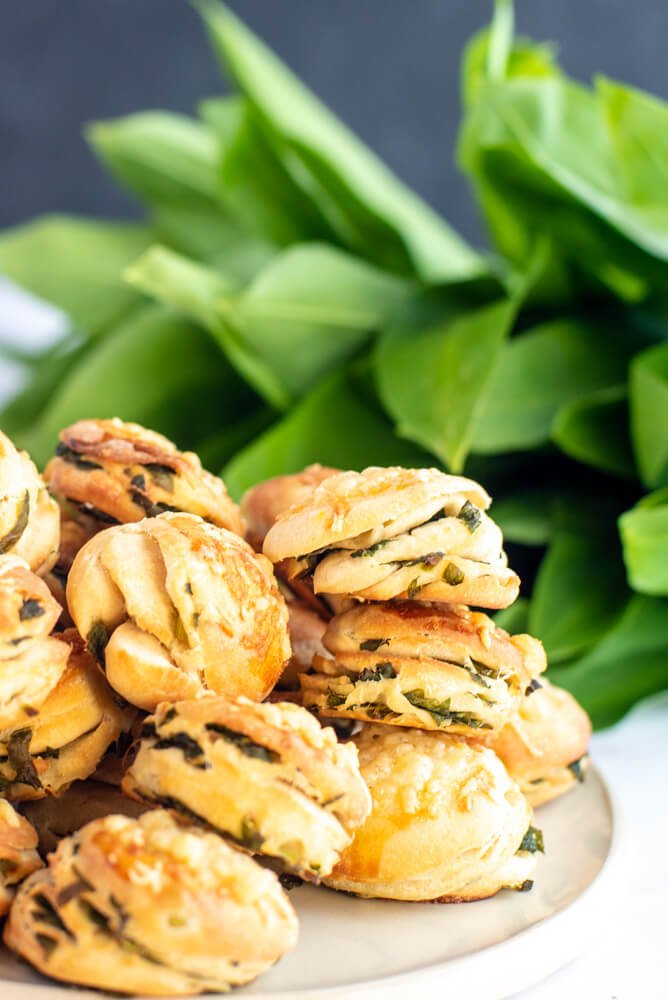 Hungarian wild garlic scones or "pogácsa" as they are known (pronounced pow-gach-a) are a cross between a savoury scone and a cheese straw. They originate from Hungary and are traditionally served with drinks.
The great thing about these scones is that they are so versatile and by using different fillings you have many flavours available. Check out some ideas in the variations section of this page.
If you have made bread before then this recipe is going to be easy and it does not require long to prove.
Wild garlic is not as pungent as garlic cloves and when cooked it has a delicate and sweeter taste. It is a relative of the chive family and grows wild in damp woodlands. It has so many uses, I personally love to make soups or add it to scrambled eggs or quiches and it's great for pasta dishes and stir-fries.
If you decide to give these a try, let me know! Leave a comment and rate it – it's really helpful to me and the other readers. And don't forget to take a picture and tag me @thegourmetlarder and #thegourmetlarder on Instagram! I love seeing what you come up with. 🙂
RECIPE HIGHLIGHTS
Ease: easy.
Great for: everyday baking, picnics and party food.
Taste: soft savoury scones filled with a sweet onion taste and topped with tasty cheddar cheese.
Texture: flaky, crisp scones on the outside with a soft centre and crusty cheddar top.
---
WHAT LARDER INGREDIENTS WILL I NEED FOR THIS RECIPE?
For this Hungarian wild garlic scones recipe all you need are these ingredients:
Wild garlic
Strong bread flour or all-purpose (BL80)
Fast-action dried yeast
Sea salt
Eggs
Milk
Butter or lard
Grated Cheddar cheese
I highly recommend adding salt to your doughs and pastry. Salt helps balance out the sweetness and richness. It also elevates the other ingredients, bring out the best characteristics of any recipe.
---
---
---
WHAT VARIATIONS AND SUBSTITUTIONS CAN I MAKE?
These scones can be made with different fillings to give more variety.
Here are a few topping suggestions:
Traditional Hungarian flavours: bacon, cooked cabbage
My alternative suggestions: pesto, sundried tomato, chives, Parmigiano-Reggiano cheese

---
EQUIPMENT SUGGESTIONS
When it comes to baking, I highly recommend using metric measurements and a digital scale, rather than cup measurements. You will find it much easier, less messy and you will get far better, consistent results weighing your ingredients. 🙂
---
---
NUTRITION
Serving: one Hungarian Wild Garlic Scone
Nutrition information can vary for a recipe based on factors such as precision of measurements, brands, ingredient freshness, or the source of nutrition data.
I strive to keep the information as accurate as possible but make no warranties regarding its accuracy.
I encourage you to make your own calculations based on the actual ingredients used in your recipe, using your preferred nutrition calculator.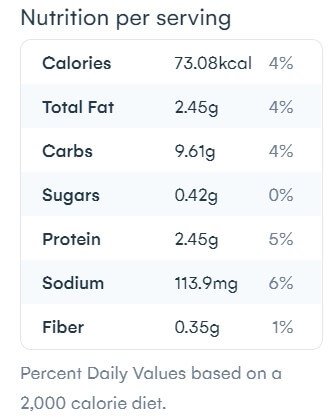 ---
STORAGE AND FREEZING OPTIONS
These pogácsa are best eaten on the day of baking.
Freezing: They can be frozen for up to 2 months and defrosted in a hot oven for 10 minutes from frozen.
© THE GOURMET LARDER. All images and content are copyright protected.
Please read my FAQ's, if you would like to use or share any part of this post.
---
READY TO MAKE YOUR HUNGARIAN WILD GARLIC SCONES ?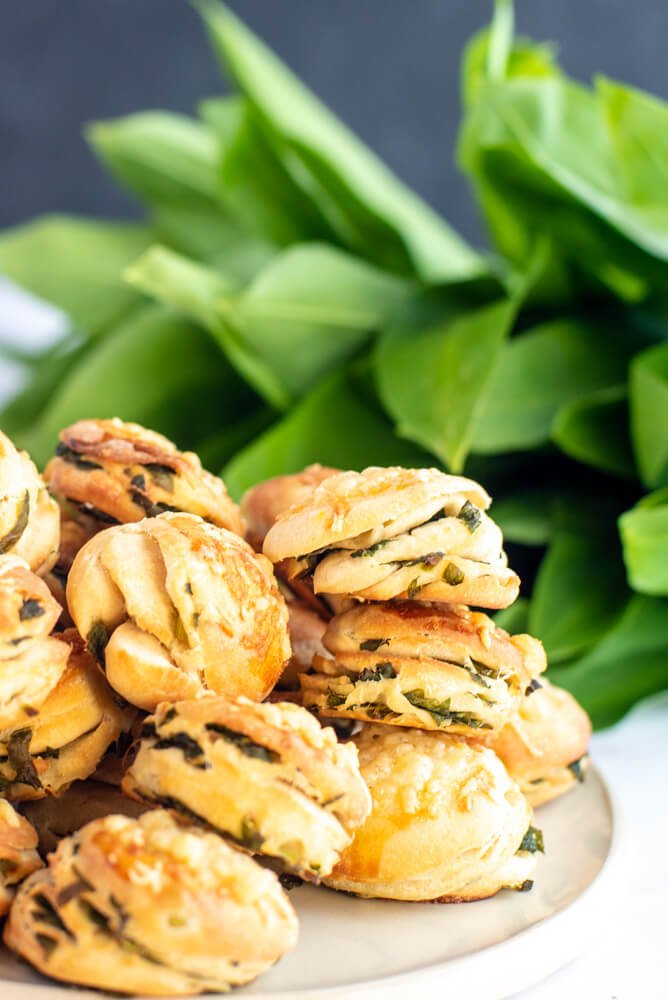 Hungarian Wild Garlic scones (Pogácsa)
These wild garlic pogácsa (pronounced pow-gach-a) are a cross between a savoury scone and a cheese straw. They originate from Hungary and are traditionally served with drinks.
INGREDIENTS LIST
80

g

wild garlic

(20 leaves)

500

g

strong white bread flour or all-purpose

(BL80 high gluten flour)

17

g

fresh yeast

(5 g fast-action dried yeast)

2

tsp

fine sea salt

1

medium/US large

egg

280

ml

milk

60

g

butter or lard

(room temperature)
Topping
1

medium/US large

egg

80

g

grated Cheddar cheese
Preparation
Yeast: Warm 250 ml of the milk to body temperature and dissolve the yeast in it, stirring to ensure there are no lumps. Leave aside for 5 minutes.

Wild garlic: Wash and finely chop the wild garlic.

Prepare the dough: Into a large mixing bowl or a food mixer fitted with the dough hook, add the flour and the salt. Make a well in the centre of the flour and add the egg and the yeasty milk mixture, then mix the ingredients slowly together.

Gradually add the remaining milk (you may not need it all), until all the flour leaves the side of the bowl and you have a soft dough. If you are doing this by hand, you may want to wet your hands to stop the dough from sticking too much to them.

Continue to work the dough for a couple of minutes to work the gluten and you are left with a silky-smooth dough.

Line a baking tray with baking paper of a silicone mat and set it aside.

Lightly oil your work surface and roll the dough out into a 30×40 cm rectangle.

Brush the dough with the butter or lard until it is coated all over the top.

Scatter the chopped wild garlic over the top until well covered and then roll the dough up into a sausage shape.

Now fold the two ends of the sausage into the middle and turn over the dough.

Place into an oiled bowl for 15 minutes to rest.

Shaping: Lightly oil your work surface again and roll the dough out until it is about 2-2.5 cm thick.

Using a small cookie cutter (I used a 4 cm size) cut out rounds of dough and place them onto your baking tray. If you don't have a cutter, you can simply cut the rectangle up into small squares instead, they will still look and taste great.

Proving: Leave the baking tray on the side covered with a damp cloth for 15-20 minutes to let them prove.

Preheating: Preheat the oven to 200°C fan / 425°F / Gas 7.

Topping: Mix the egg and brush each pogácsa with a little, then place a little cheese on the top of each one.

Baking: Bake for 10-12 minutes until they are a nice golden brown.

Once cooked remove from the oven and cool on a wire rack

www.thegourmetlarder.com
---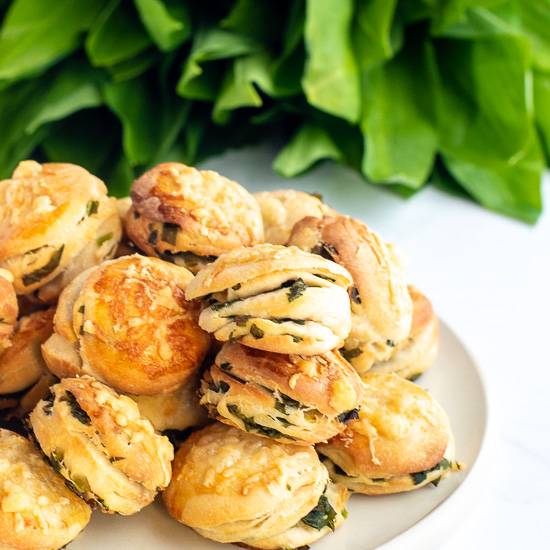 ---
PIN THIS RECIPE FOR LATER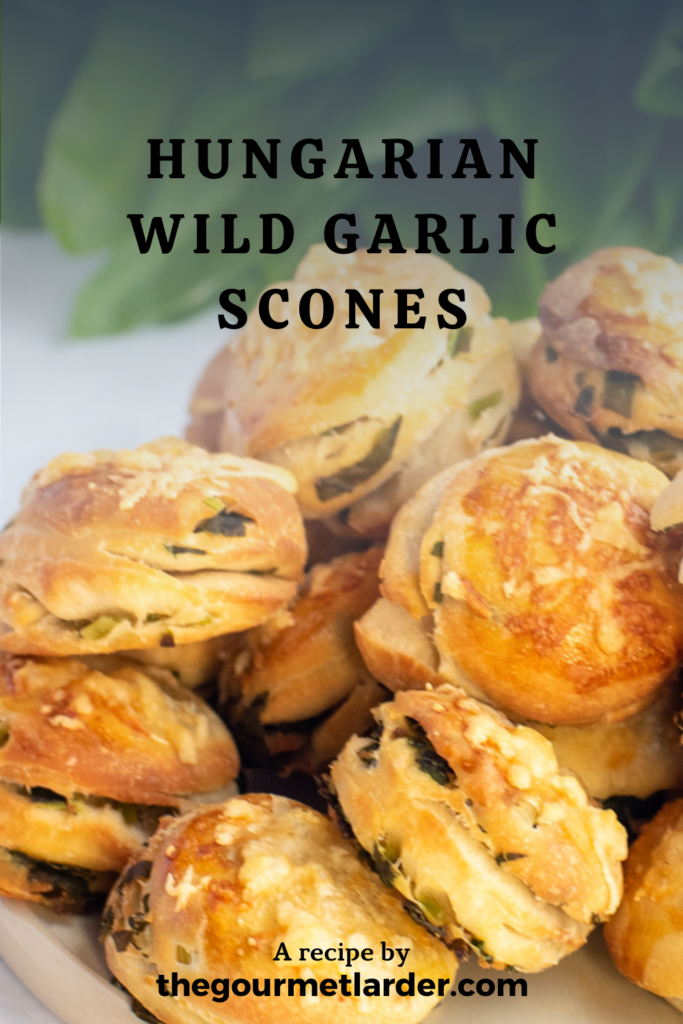 ---
If you liked this apricot stilton scones recipe and are looking
for more tasty recipes, be sure to check out my recipe collection.
---
---