Moreish Lemon Biscuits
14 August 2021
No Comments.
Moreish lemon biscuits are buttery, sweet, soft, and slightly chewy with an intense lemon flavour that makes you want to eat more and more.
These are one of my favourite quick and easy bakes, ideal as an afternoon treat, along with a cup of tea. Alternatively, you can make them all year round and as a gift.
They also make a great accompaniment to other desserts like my raspberry lime panna cotta recipe. I made mini ones to decorate or simply served alongside would be scrumptious.
Larder ingredients
For this biscuit recipe all you need are these 11 ingredients:
Butter
Caster or granulated white sugar
Light brown sugar
Sea salt
Unwaxed lemons (zest and juice)
Medium egg
Plain or all-purpose flour
Cornstarch
Baking powder
Baking soda
Citric acid
---
Varitions
Lemon alternatives: Lemon can be easily substituted with other citrus flavours. Both orange or lime work great and make a delicious biscuit.
---
Equipment suggestions
Scoop 3 tablespoon / 5cm wide
---
Nutrition
Serving: one biscuit
Nutrition information can vary for a recipe based on factors such as precision of measurements, brands, ingredient freshness, or the source of nutrition data.
I strive to keep the information as accurate as possible but make no warranties regarding its accuracy.
I encourage you to make your own calculations based on the actual ingredients used in your recipe, using your preferred nutrition calculator.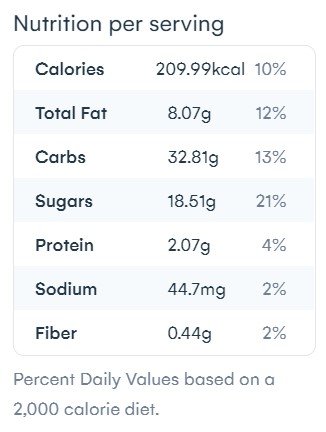 ---
Storage and Freezing
These biscuits will keep in an airtight container for 3-4 days but will soften as time goes by.
Freezing: The dough can easily be frozen after scooping it into shape. After shaping, simply place them in a suitable container with parchment between layers. This will stop them from sticking together and will make baking far easier at a later date.
When you are ready to bake, simply remove them from the freezer and let them defrost for 20 minutes before baking.
© THE GOURMET LARDER. All images and content are copyright protected.
Please follow my Sharing Policy if you would like to use or share any part of this post.

Moreish Lemon Biscuits
Moreish lemon biscuits are buttery, sweet, soft, and slightly chewy with an intense lemon flavour that makes you want to eat more and more.
INGREDIENTS LIST
150

g

butter

250

g

caster or granulated white sugar

50

g

soft brown sugar

1

pinch

fine sea salt

2

pieces

unwaxed lemons

(zest and juice)

1

medium

egg

250

g

plain or all-purpose flour

30

g

cornflour (US -cornstarch)

1

tsp

baking powder

1/2

tsp

baking soda

1

tsp

citric acid
Preparation
This recipe makes about 16 biscuits 10cm in diameter. I find that because the biscuits spread I can only fit 6 per baking tray. So take this into consideration when preparing to bake.

Line one or more baking trays with parchment paper or silicone mat.

Plus a plate or tray that fits 16 ice cream size dough balls on it, in one layer that will fit in your freezer.

Biscuit dough: In a large mixing bowl, combine the butter, sugars, salt and cream using a wooden spoon or electric hand mixer until fluffy.

Add the zest of the 2 lemons and 3 tablespoons of lemon juice to the mix. Continue beating until well combined and add the egg.

Sift the flour, cornstarch, baking powder, baking soda and citric acid into the bowl and stir it in with a wooden spoon or rubber spatula.

Preheat the oven to 160°C fan / 350°F / Gas 4.

Using an ice cream scoop (I used a 3 tbsp scoop, 5cm / 2inch wide), spoon the mixture onto the prepared plate and place it in the freezer for 10 minutes.

Alternatively, you can pipe dollops of the dough onto the trays directly.

Baking: space apart 6 pieces of the chilled dough onto the baking tray. I only have one baking tray so it is necessary to repeat this two more times after the first batch was baked.

Bake for 16-18 minutes until the biscuits are golden around the edges.

Cool for 5 minutes on the tray before removing to a wire rack to cool completely.

KEYWORDS
Baking, Biscuits, Biscuits & Cookies, Easy recipe, Lemon, Lemon biscuits, Moreish lemon biscuits

www.thegourmetlarder.com
---
If you liked these moreish lemon biscuits you might also like these biscuit recipes:
---
Looking for more delicious biscuit recipes?
If you're looking for more tasty recipes, be sure to check out my recipe index. You can also find a lot more biscuit recipes as well.

Please let me know how it turned out for you!
I am always looking for ways to improve the Gourmet Larder,
please leave a comment and rating for the recipe using the form below!
Hungary for more, follow me!
---
---