Tag:
enriched dough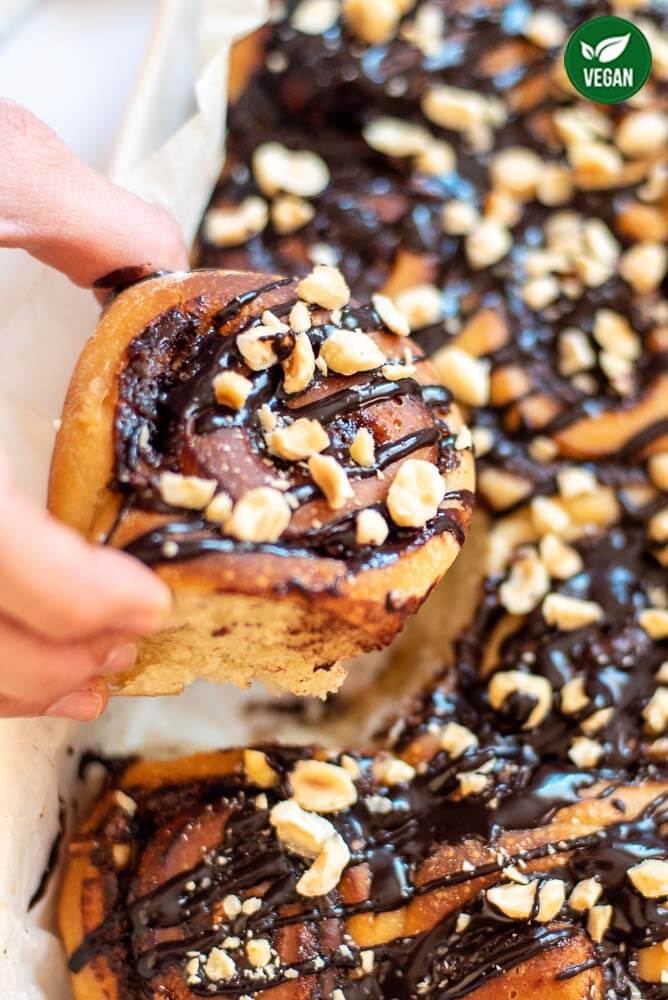 These Nutella and hazelnut buns are filled with my delicious homemade Nutella and topped with rich chocolate icing and hazelnuts.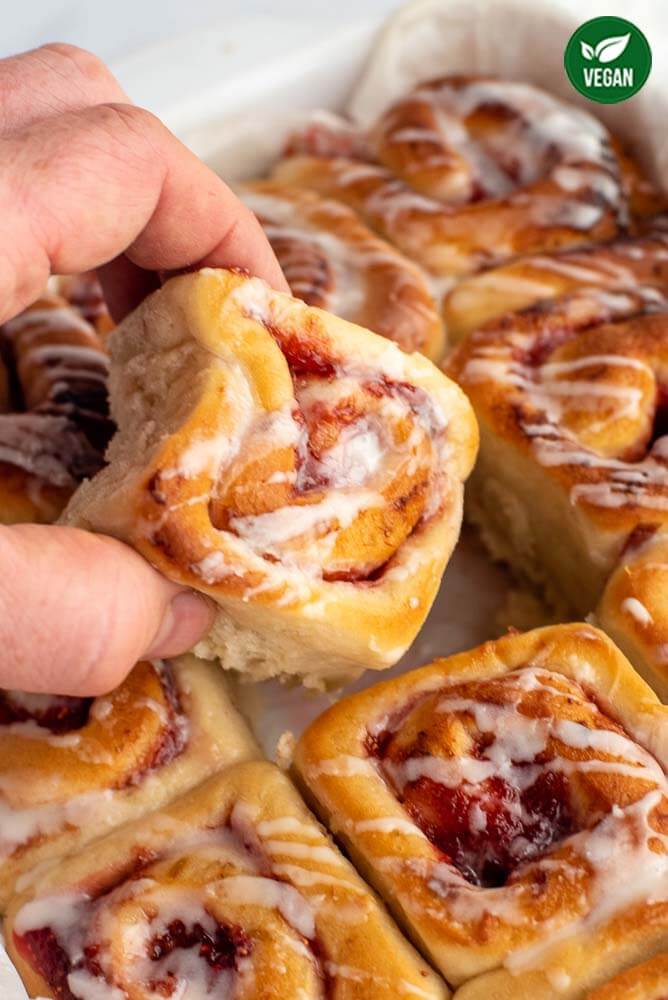 These rhubarb and strawberry buns are pillow-soft, sticky sweet, vegan buns filled with a delicious combination of rhubarb and strawberry jam and topped with an ice white glaze. Another great thing about this recipe is it is not just vegan but dairy-free, egg-free and nut-free read more….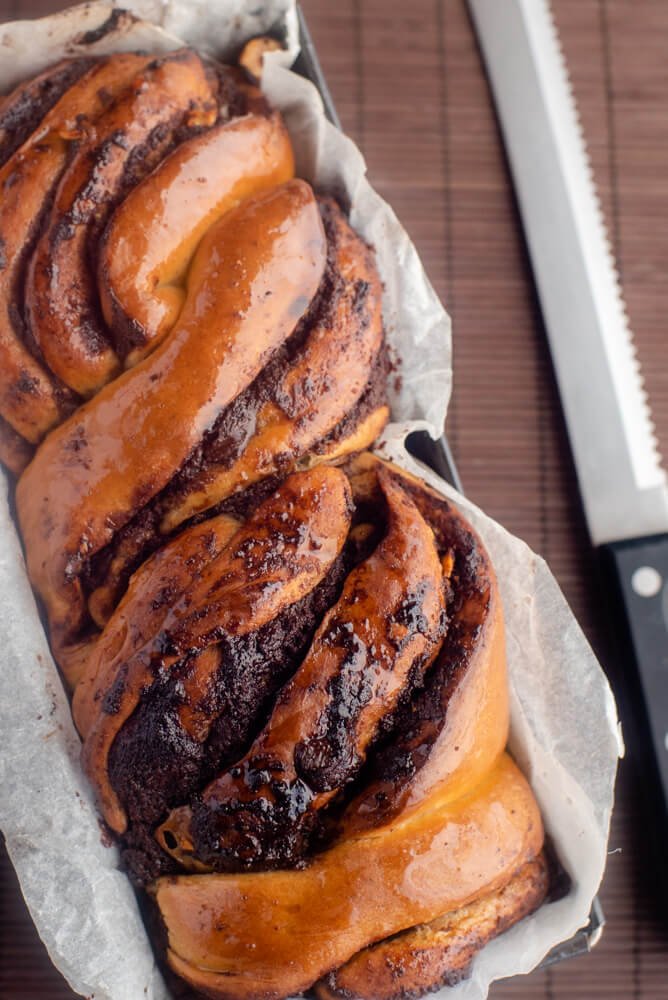 This Nutella babka has a soft enriched dough, filled with Nutella, added chocolate chunks and roasted hazelnuts. Good on any day for breakfast with a cup of tea or coffee.
These orange, date and cardamom hot cross buns are a great alternative to the classics eaten on Good Friday. Served warm with lashings of butter who can resist this flavoursome combo.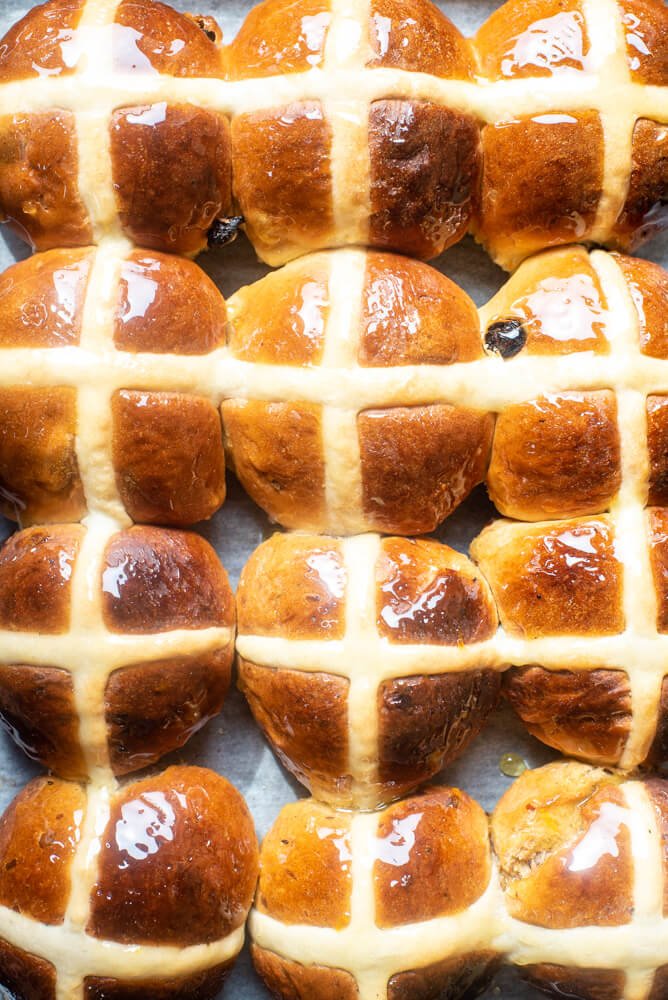 These traditional hot cross buns are easy to make and delicious warm served with lashings of butter!