Square pan 20cm / 8″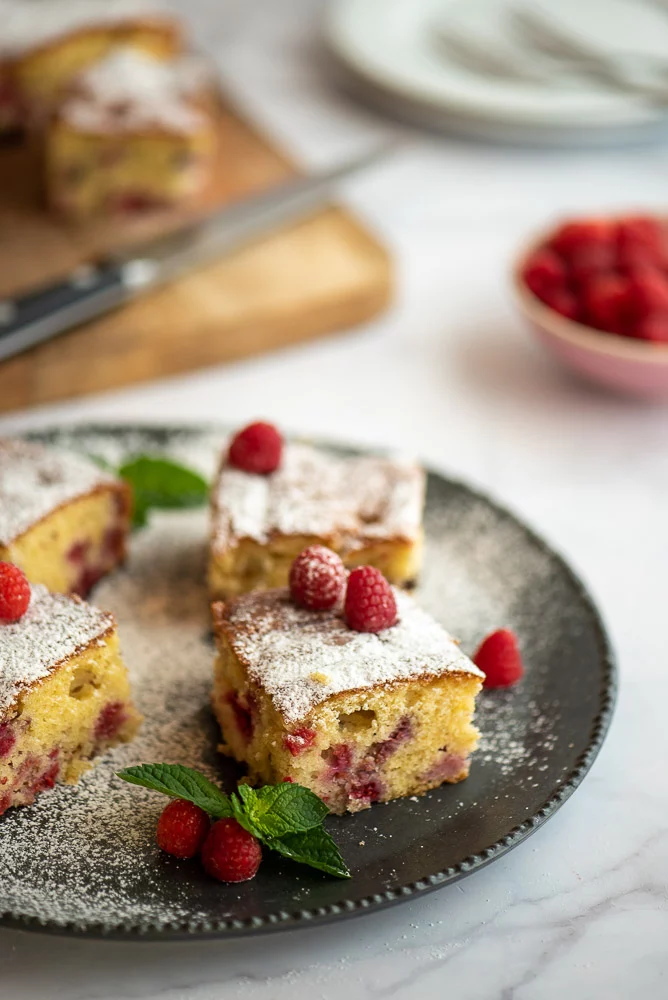 This raspberry lemon sheet cake is one of those no-fuss recipes that take minutes to make and is deliciously comforting.
When life gives you lemons, you make lemon bars. Surprisingly simple to make, with the perfect amount of shortbread crust to lemon filling ratio.
These super-easy blueberry blondies, have an unmistakable fudge centre with vanilla, white chocolate and juicy blueberries that are just delicious in every bite.
---